codeGirl
Below is a succinct overview of the codeGirl project
(working title: L.E.D. & the Command Line : a codeGirl adventure)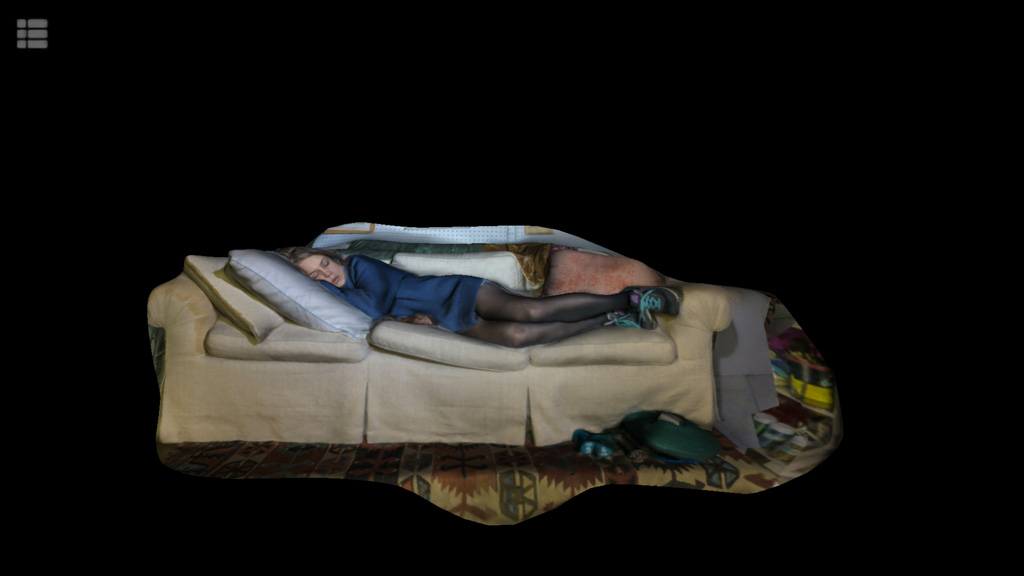 FALL 2015
With help from TriBeCa & TFI / Power to the Pixel Market in the U.K / IFP / NY Media Center, here's where we are as of October 2015 :
1. We are beta testing a fully functioning prototype with 1/3 of the entire project.
2. The full story is written (over 250 p. manuscript & screenplay draft);
we are simplifying technology and making sure we are using it in clear and intuitive ways which compliment the story
... such as:
3. New forms of AR & VR.
We are very proud of our work in this area.
The Tech comes directly out of the Story (from our protagonist's own drawings & her urgent need to cleverly hide her story - or share it carefully).
Iterative experimentation and mentorship (TFI, PttP, IFP, FoST, NYU/ITP) are allowing us to finess the technology into a cohesive storytelling experience, which we are very excited about.
SIMPLY:
codeGirl is an interactive graphic novel
that explores principals of coding
through location based storytelling.
SPECIFICALLY:
1) STORY:
The story is very strong;
both as a linear book or an episodic, digital one. This started as a trational film with an arc and 12 step story structure, but is meant do span myriad media.
Please see the STORY DOCUMENT
2) SPACIAL TEXT UI :
This is a beautiful way of navigating through narrative.
This interactive novel uses Text spacially to allow the reader to tactilely navigate through complex ideas. This is both simple and elegant.
The user mostly moves the sidescrolling text - while we have an auto scroll option with varying speeds - we are still working on finessing the touch scripts because it needs the right momentum and must feel perfect.
Spacial Text is the binder for all other graphical elements : 3D, photogrammetry, graphics and video.
These are exciting, but must be used sparingly and correctly.
Please see the DESIGN DOCUMENT
3) A.R. is gorgeous.
Location based Augmented Reality technology to allows users to find, collect and share hidden chapters, creating their own narrative.
Again, this arises from the Story. They are the protagonist's drawings; she has coded the AR to unlock chapters she has hidden to be safe. This in turn empowers readers to share these secret sections with each other. (see the next section on VR Cinematix)
Please see the GAMEPLAY DOCUMENT
4) CINEMATICS are awesome!
This is our term for using the phone's accelerometer to create a V.R experience, without having to use a seperate headset; your phone becomes a window into a 360º world.
These depict the relationship between Ellie and the A.I.
A beautiful turn of events demands a beautiful new system which is both stunning and easy.
PLEASE NOTE : That this is used Sparingly. Please see the CINEMATICS DOCUMENT
TIMELINE:
January 2015: begin treatment for screenplay
March '15 : application for Tribeca based on screenplay and previous work
April '15 : Build and Win Tribeca Hackathon
May & June : Iterate : feedback, edit and rebuild (@ NYU's ITP)
September '15 Accepted to Pixel Market in London
October '15 Win the Pixel Market Prize in London.
Fall '15 : Begin Fellowship @ IFP/Made in NY Media Center
Fall '16 : Creating codeGirl for VR !