codeGirl : Design
NOTE : All videos are screencast from mobile devices.
Though in some cases they are taken directly from the computer for clarity.
ELEMENTS of DESIGN:
codeGirl combines the written word with other elements (2D, 3D, video & sound) into a cohesive whole which the user is able to discover at their own pace.

ONE : TEXT
This is a sides scrolling Text based App. Given the increasing speed of life and decreasing attention span, I utilize the graphical elements of Font, its color, size and placement in 3D space, to allow me to communicate big ideas fast and clearly.
Subsequently, we will also offer an automatic scroll that users can speed or slow or branch off of.
TWO : PHOTOGRAMETRY
Illustration is Great, Photography is wonderful and 3D is spectacular.
By combining all of these things (with talented actors) into static 3D illustrations I am able to Freeze a perfectly articulated moment in time.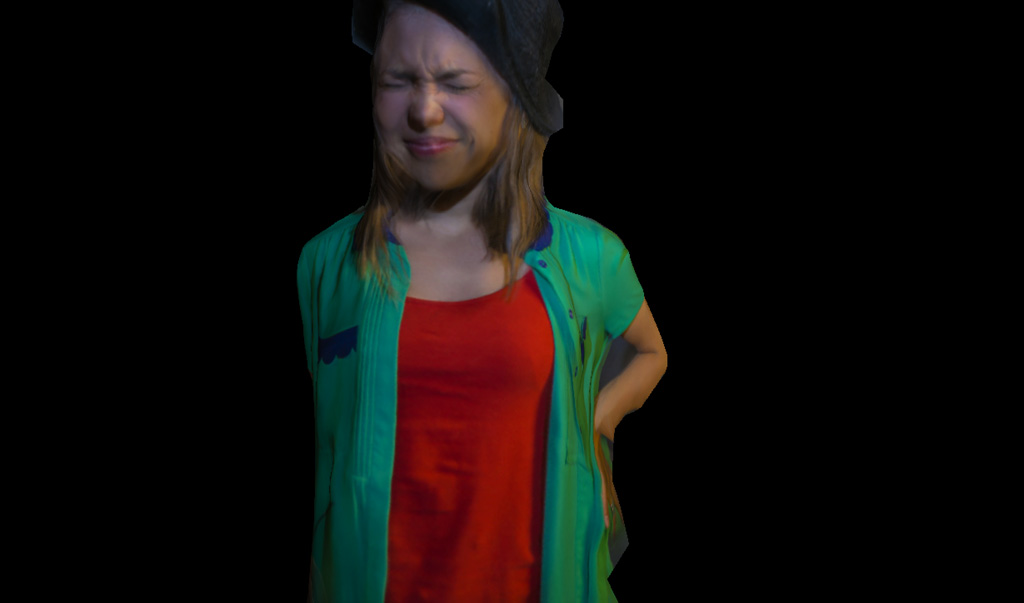 THREE : CINEMATICS
Giving the user the ability to move through space and control their own tracking shots, deeply emerges them in the world of codeGirl.
Also these Cinematic tracking shots follow horizontal, vertical and progressively winding paths, depending on the content:
FOUR : VERTICAL FOOTNOTES
Letting the user choose what level of detail they want by allowing them to vertically dig deeper or scroll horizontally by.

FIVE : SELECTED EXTRA
Just to keep the world of codeGirl pulsating with life, without distracting you - we make simple use of 3D animation and video.
SIX : BINAURAL AUDIO
Sound is often more important in making something feel cohesive than visuals are. Besides ambient binaural and triggered sound, we are experimenting with having Ellie's voice over of the story (and it's not always the same as the written text ; ).