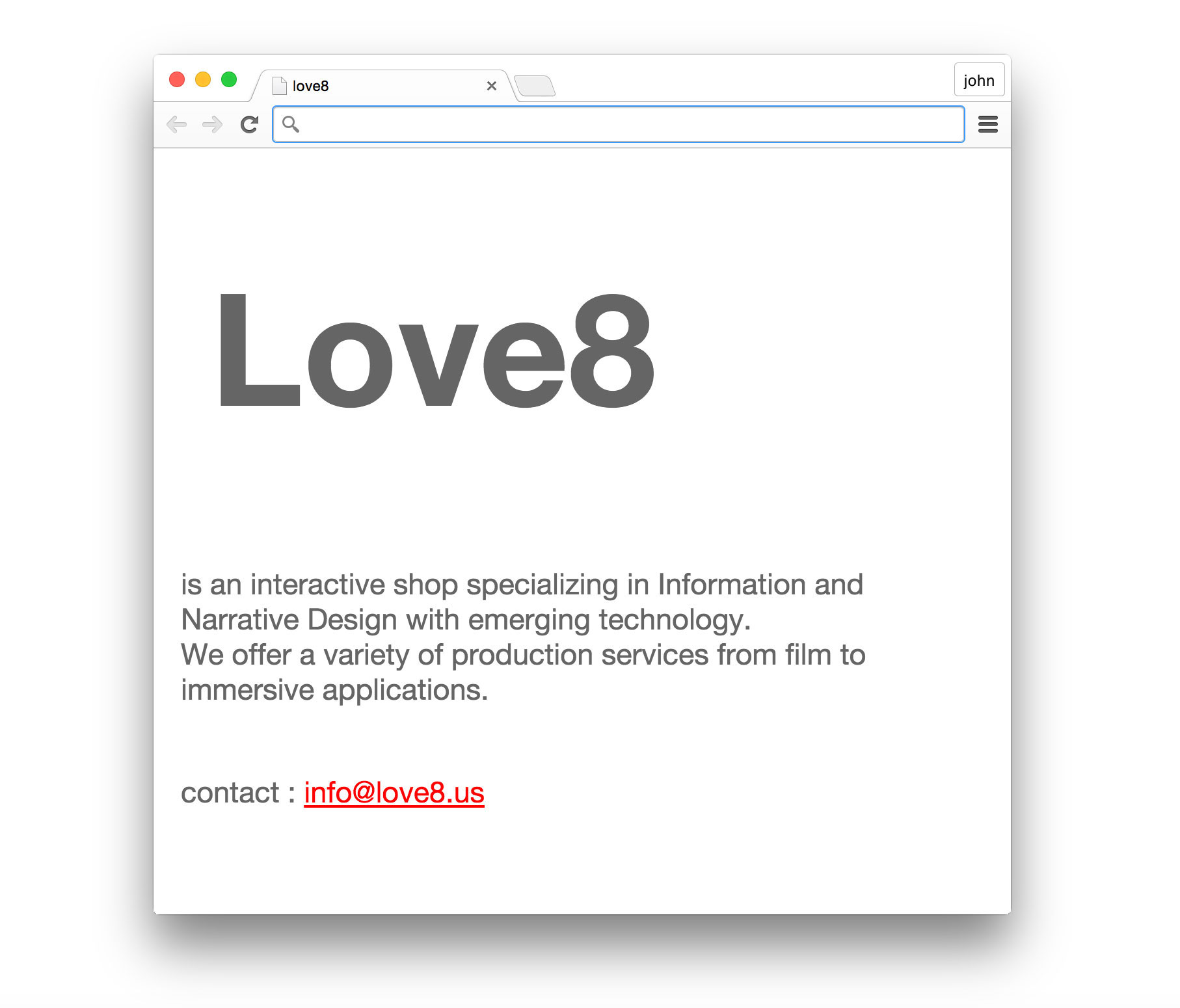 There is very little Public work on this site : other interactive work is featured here: work:
WINTER 2017: Love8 recieves a NY MEDIA LAB PROTOTYPING GRANT / another NY Foundation for the Arts GRANT / & an IFP NY MEDIA CENTER MICRO GRANT for our work with Narrative and Information Design in Emerging Technologies.
FALL 2016 : Love8 just recieved a NYFA ABI Grant and a NY Media Lab Prototype Grant for our interacive cultural zine Program
FALL 2016: "BardoVR : The Tibetan book of Death & Dying" is displayed at an IDEO show in San Francisco and written up in Vice
FALL 2015 : "codeGirl" won the IFP Pixel Market Prize in London in October '15.
SUMMER 2015: Love8 won the TriBeCa Film Festival '15 Mobile Storytelling hackathon for our interactive app "codeGirl".